I had to get rid of a crime stat again and this time it almost went awry.
---
After the missions for the people on Grim Hex I had to get rid of my Crime Stat and repair my damaged ship. So, on the way to Security Outpost Kareah, I made a stop at the Cry-Astro Station. During my approach, I was attacked. A Crime Stat attracts bounty hunters like shit the flies. I canceled my landing and went straight to Kareah.
As last time, everything was quiet. I had a trouble-free approach. The station seemed to be deserted.
I was able to quickly hack the terminal again. The first level of the Crime Stat was also quickly cleared.
I started the second run to clear the next level. I did not want to wait in the terminal room all the time and looked around the station.
At some point I wondered why the second run took so long. I looked down from the upper floor through the window into the hall. I saw another figure, then blood. I fell to the ground, pain twitching through my body like lightning. I was shot and wounded. I dragged myself into a dark corner and took a medipack.
After a while, I ventured another look. There was nobody, I was alone again. It was probably someone who wanted to erase his crime stat. He probably thought I'm dead and left after work.
So I started the hack again and put out my remaining Crime Stat Level.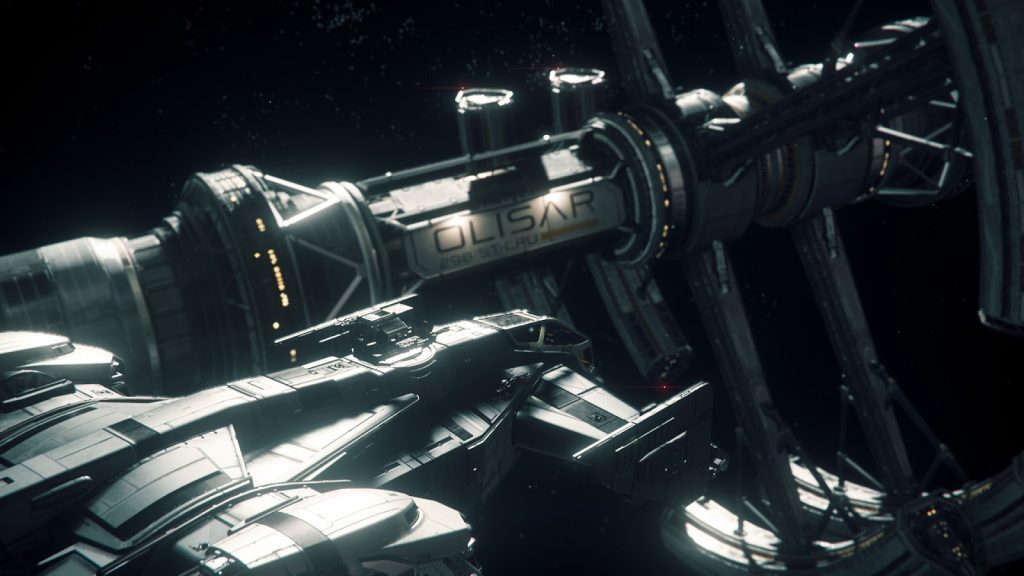 Freshly rehabilitated, I flew back to Port Olisar. On the way I repaired my ship at the Cry Astro Station.
When I got back to Port Olisar, I bought weapons for distance and near range. I felt like I would need that someday. After all, my new friends in Grim Hex were not exactly saints.