Another mining run on Microtech and a shock on return.
---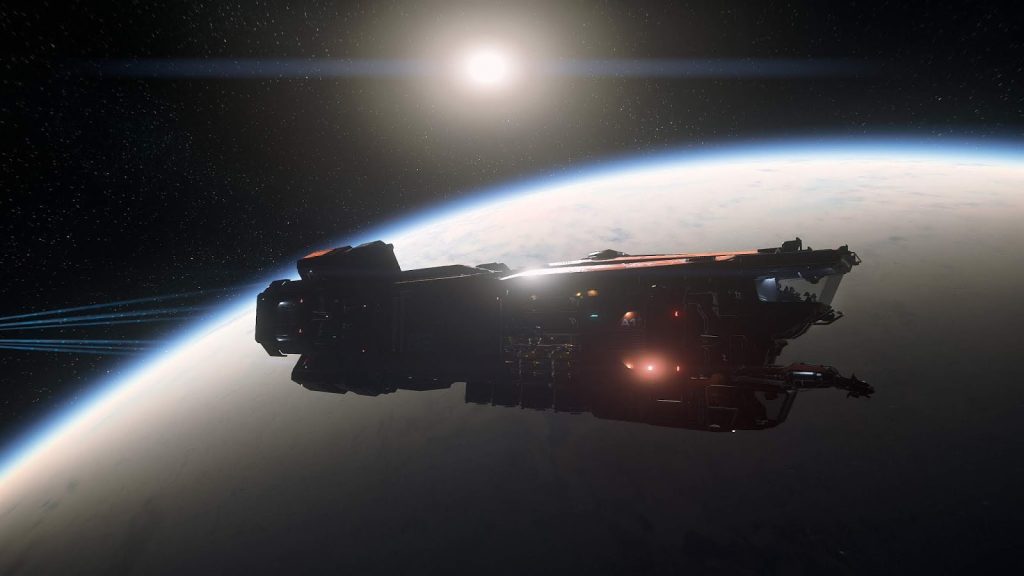 I flew back to Microtech for another mining run. Microtech was still in quarantine. After my experiences last time, I wanted to avoid a long flight through the atmosphere. 
I took the risk of being spotted and jumped to the New Babbage Quantum Jump Point. When I came out of Quantum, I immediately turned away from New Babbage. I flew into a valley behind the spaceport. I hoped I would be undetected in the shadow of the mountain. 
A snowstorm raged in the valley. The visibility was poor. Actually there was no view at all. But the scanners worked and discovered a cluster with Hadanite. I landed. When the elevator went down, it almost blew me off the platform. The wind was strong, the cold was extreme. But I had to get the Hadanite. 
Drops formed on the helmet's visor. The view was restricted and blurry. I could barely read the mining tool ads. Arial was a fire hell, this was ice hell. 

I came back into the ship stiff from the cold. The first thing I did was take a shower. These were the most extreme conditions I had ever worked under. But I had the Hadanite. It was more than a backpack. 
When I continued my flight it was already dark. The storm had died down. I found rocks containing ore in the woods. They were barely visible between the trees. I had to place the Mole between the treetops. The mining went smoothly.